High Power Multi Directional Antenna Extension Cable – 4m male/male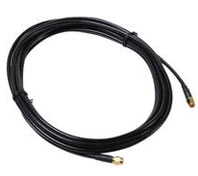 Features
High Power Multi Directional Antenna Extension Cable – 4m male/male. Extension cable for use with the external mount high power antenna – G98506
Technical Specfications:
SMA male to N female, 3u" Gold plated SMA connectors
High performance low loss RG58U cable
4 metre total length. Also available in 10m length (G98605).
Extra Information
Product Variances
Code Description
G98605 High Power Multi Directional Antenna Extension Cable – 10m male/male
For advice on the best solution for your farms animal management needs, please visit us